Romain Attanasio
News of Romain Attanasio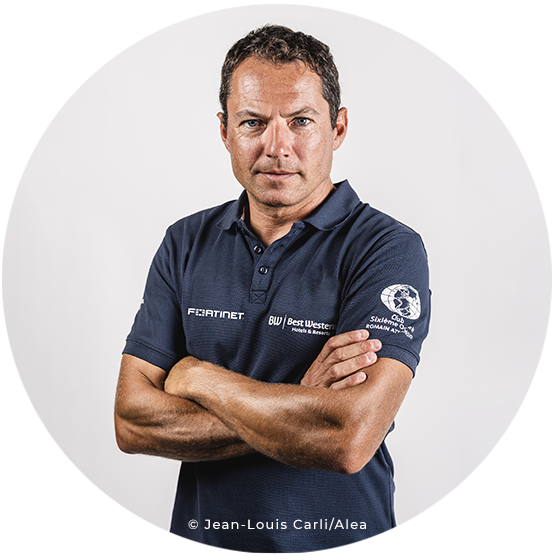 Romain Attanasio
Romain Attanasio certainly hasn't been resting on his laurels since he returned to land in February 2021 following his second Vendée Globe, a solo, non-stop, unassisted round the world yacht race, which he completed in 90 days.
In less than three months, the skipper and his team have found a new title partner, FORTINET, a global leader in cybersecurity, to join up with the international hotel chain BEST WESTERN.
In a major step up from his old boat, this partnership has effectively given Romain the opportunity to have an IMOCA that is equipped with foil appendages for his next project.
Originating from the High Alps, the offshore racing skipper can now reach for new heights with a fresh 4-year campaign set to culminate with the Vendée Globe 2024. To kickstart this quest, he's competing in the Transat Jacques Vabre on 7 November 2021 alongside Sébastien Marsset.
FORTINET – BEST WESTERN, a 2016-generation foiler (ex-Gitana 16 and Malizia), is enabling the skipper and his team to enter a whole new dimension where they can bring their A game.
Title partners :



FOLLOW ROMAIN ATTANASIO'S ADVENTURES!
Sign up for the newsletter so you can get updates on all the latest news from the skipper Romain Attanasio.