IMOCA – FORTINET – BEST WESTERN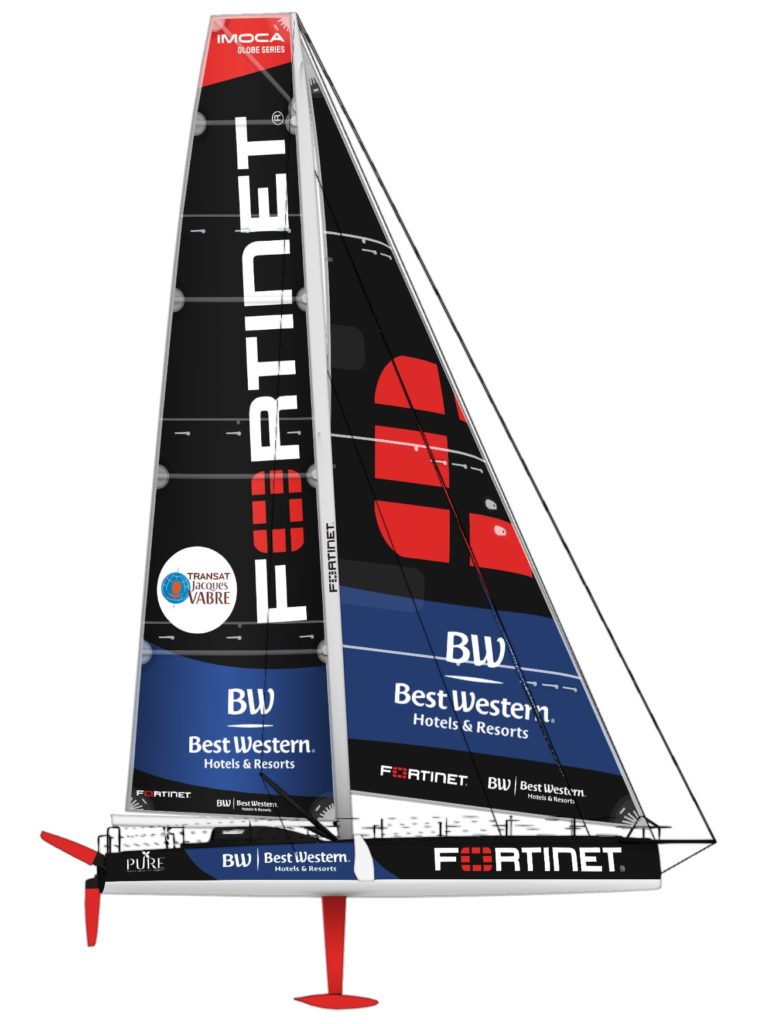 History
Formerly christened Edmond de Rothschild and Malizia, this VPLP/Verdier design was first launched on 6 August 2015 with a view to competing in the Vendée Globe 2016-2017 and was skippered by Sébastien Josse.
In March 2017, Boris Herrmann took over the helm of the IMOCA, which went on to fly the flag of the Yacht Club de Monaco.
After several stellar seasons, he took the start of the Vendée Globe 2020-2021 and finished in 5th place.
Numerous improvements were made to the IMOCA: The boat's shore crew optimised her energy consumption and equipped her with high performance foils.
Romain Attanasio took ownership of the boat in 2021. This foiler, up to spec and bang in line with the ambitions of the sailor from the High Alps, she will enable him to play a starring role in the Vendée Globe 2024 together with the upcoming intermediate races (Transat Jacques Vabre, Route du Rhum…).